Customizing Sidebar Colormag
This setting is related to the sidebar and the placement of widgets on the page.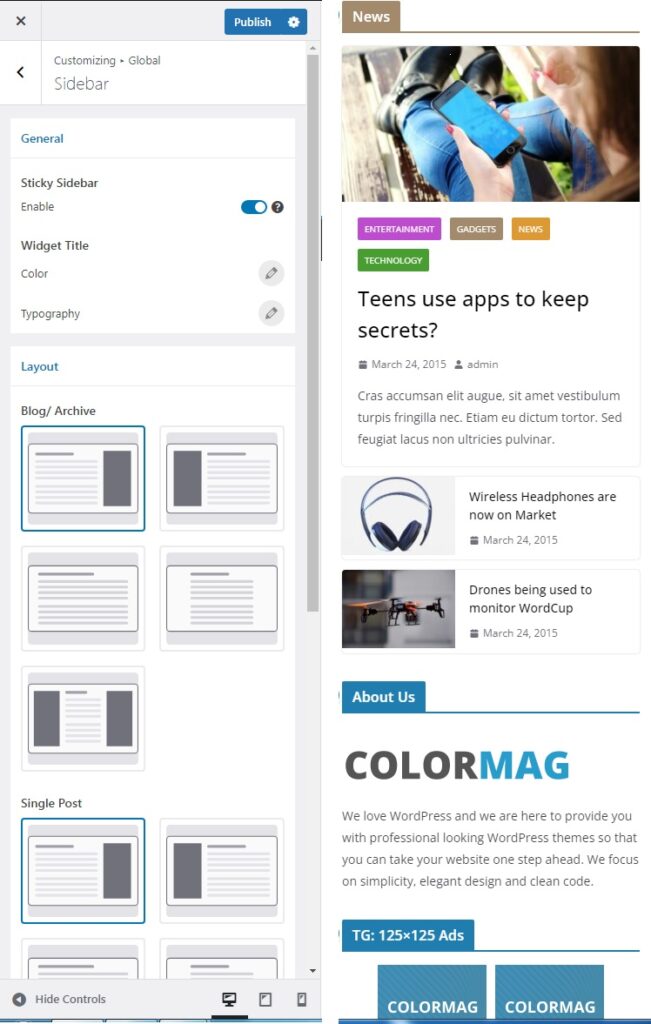 General sidebar settings:
sticky sidebar. This option pins the sidebar to the top of the page (below the menu) when scrolling. Works only when viewed from the monitor, does not work on the mobile version.
sidebar text color. Here you can choose any header text color you like or leave the default color.
typography. You can choose your header font size, sizes are available from 1 to 200px (default 18px).
---
Layout
This option is for setting the display of the sidebar relative to the main part of the page.
The settings are divided into 3 parts:
for blog and archive pages and home page

for posts

for pages
Each part includes 5 options for settings:
sidebar right

sidebar on the left

no sidebar, full screen content

no sidebar, content centered

sidebar left and right, content in the middle between them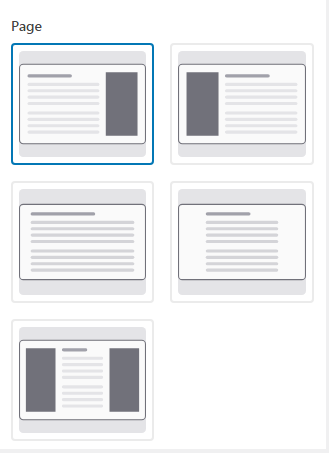 ---
If you don't want to change settings for the entire site, but want to apply them only on certain pages, then this setting is available at the end of each page.